Literature, the factory, and the old capital

Enchantment, debris, and the smell of tragic

Mirror, bridge, and the shallow river

How many dreams are there

hidden behind the stone

Floating into a mist

with eyes never looking back
---
COLLABORATOR
---
Xuancheng Zhu

STATUS

---
competition
REFERENCE
---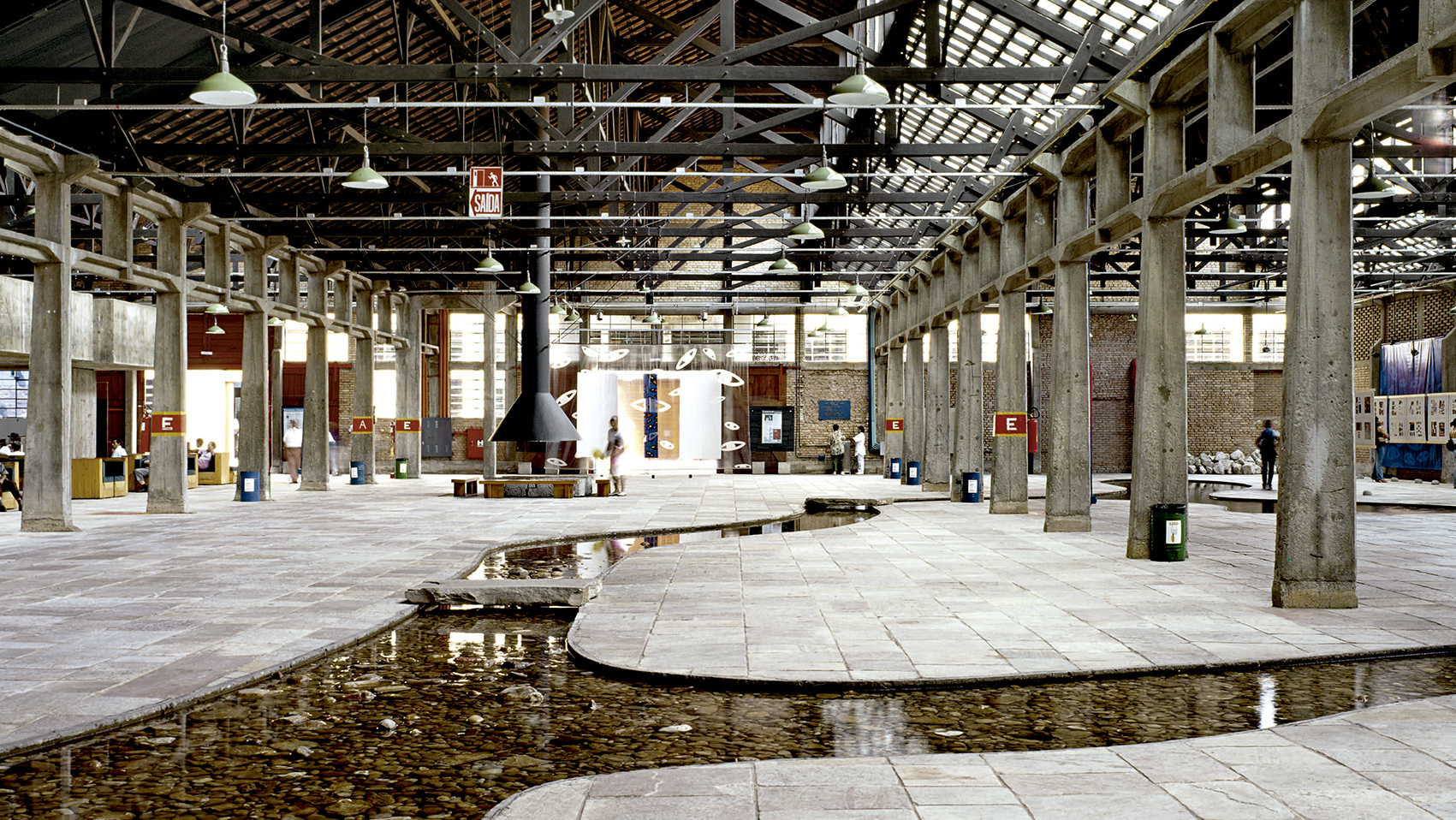 In Lina Bo Bardi's SESC Pompeiar, elements are generated, composed, evoluted freely in a natural but harmonious way, together with the existing structure.
---
1500sqm
---
site plan
---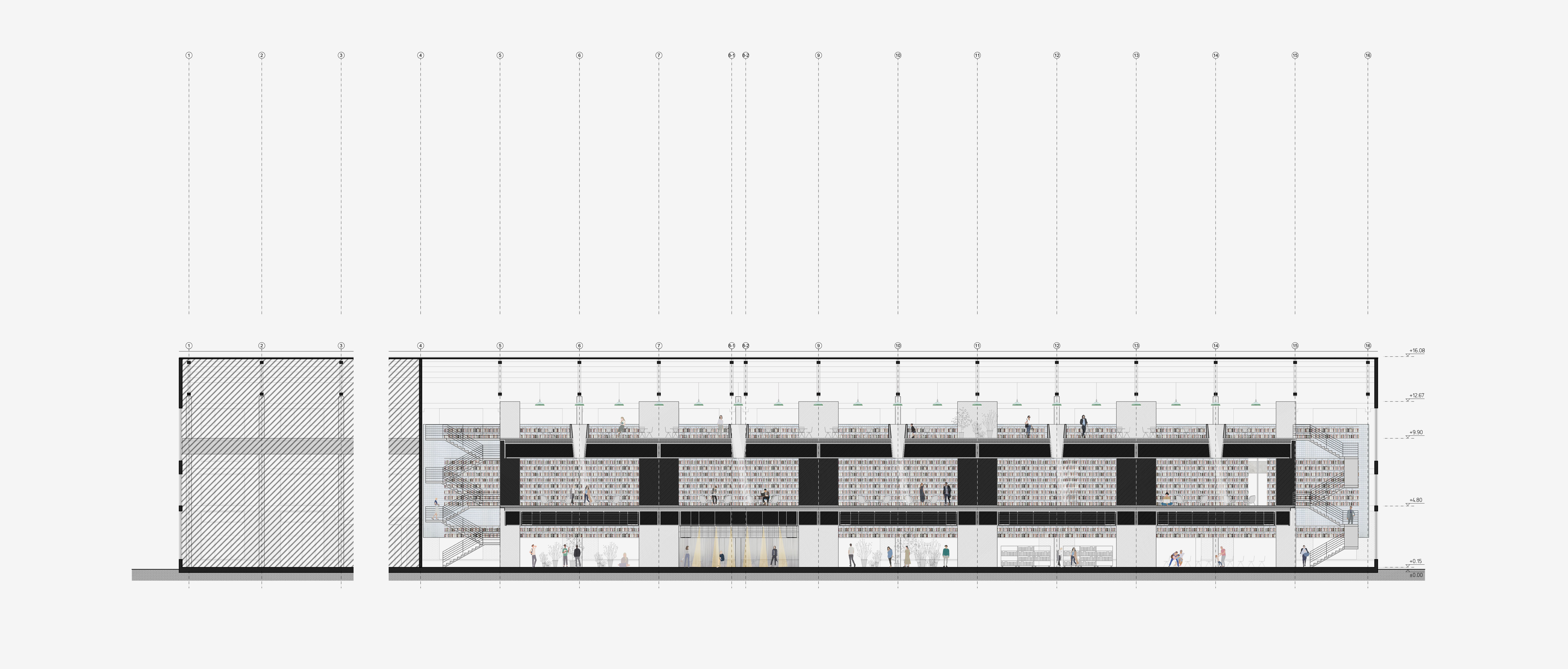 Plan and sections
---
We divide the tall space evenly with a 'mirror wall' composed of glass brick on the east and west axis.
---
Axon
---
Required programs including reading, writing, and communication spaces are put into the south part, while the sense of the original space can be caught from reflection on the mirror when standing in the north part.
---
Glass brick, as a mirror, a screen and a window
In / Out of the space
Three floors of the 'black box'
---
Detail