Hé - Civic Center in Xiong'an
Confronting with a huge site of 2.5 hectares, the design tries to criticize the traditional monolithic community center that creates a shape with singular expression of the concept of 'community'. On the contrary, without presetting it's expression, the design accomodates activities in 22 boxes, while dissovling the monumental scale of the site.
You will not enter a single 'community center' anymore, it will be a community, and a center of the neighborhood.
---
COLLABORATOR
---
Boxia Wang

Min Cui



NanLei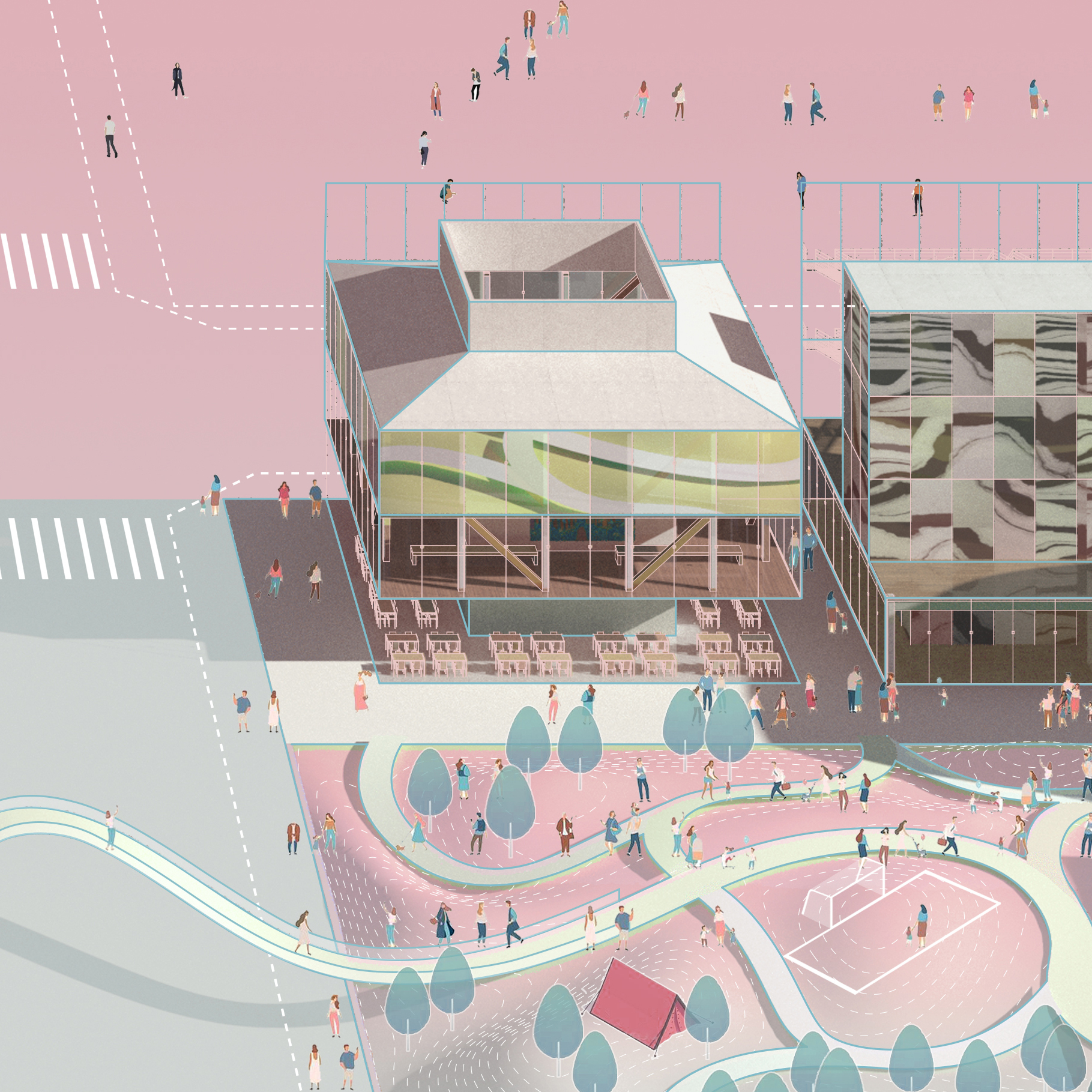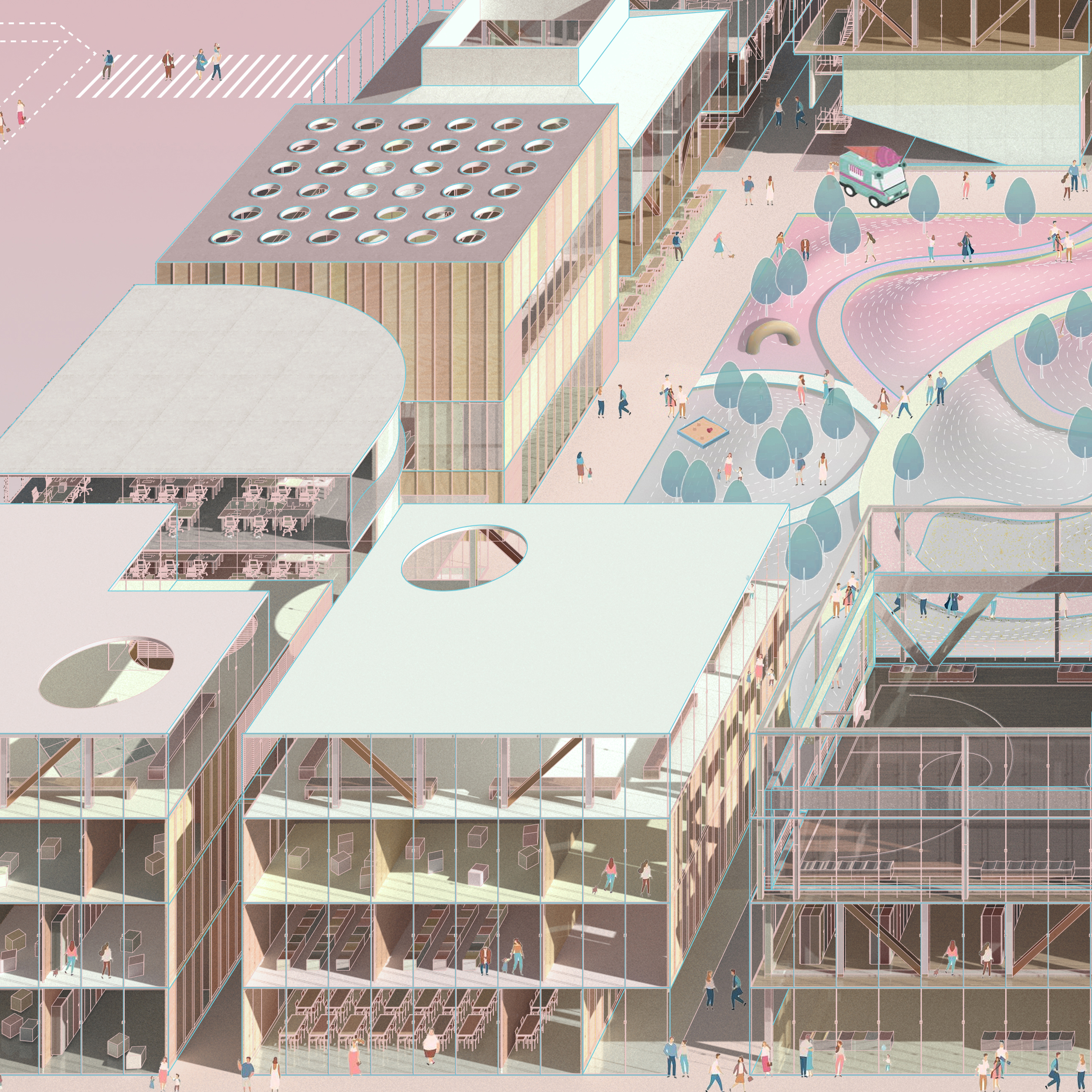 This design is based on the consensus that for everyone who lives in the city, the charm of the city comes from the vivid people who meet here, and the specific stories which happen here

aerial view