The project innovates INFONAVIT's business model, by bringing the employer back to the partnership of housing provision with introducing the LIVE-WORK TYPOLOGY. At the same time, the company is a form of territorial community that workers belong to, and it can become INFONAVIT's local mediator. The reintroduced affinity between the worker and the employer for housing production may result in the physical proximity between the place of residency and production. Meanwhile, to break the rigidity of workers' houses, both in terms of space and demographics, it is to infuse the typology with the city dynamism.


---
COLLABORATOR
Yuxiang Luo



Man Su
---
GSD 2015 Spring Option Studio_Craft, Politics, and the Production of Housing in Oaxaca, Mexico
---
Instructor:
Daine Davis, Jose Castillo

STATUS

---
Studio Project
"We have paid so much for INFONAVIT, but they are not providing the housing that can benefit our employees!".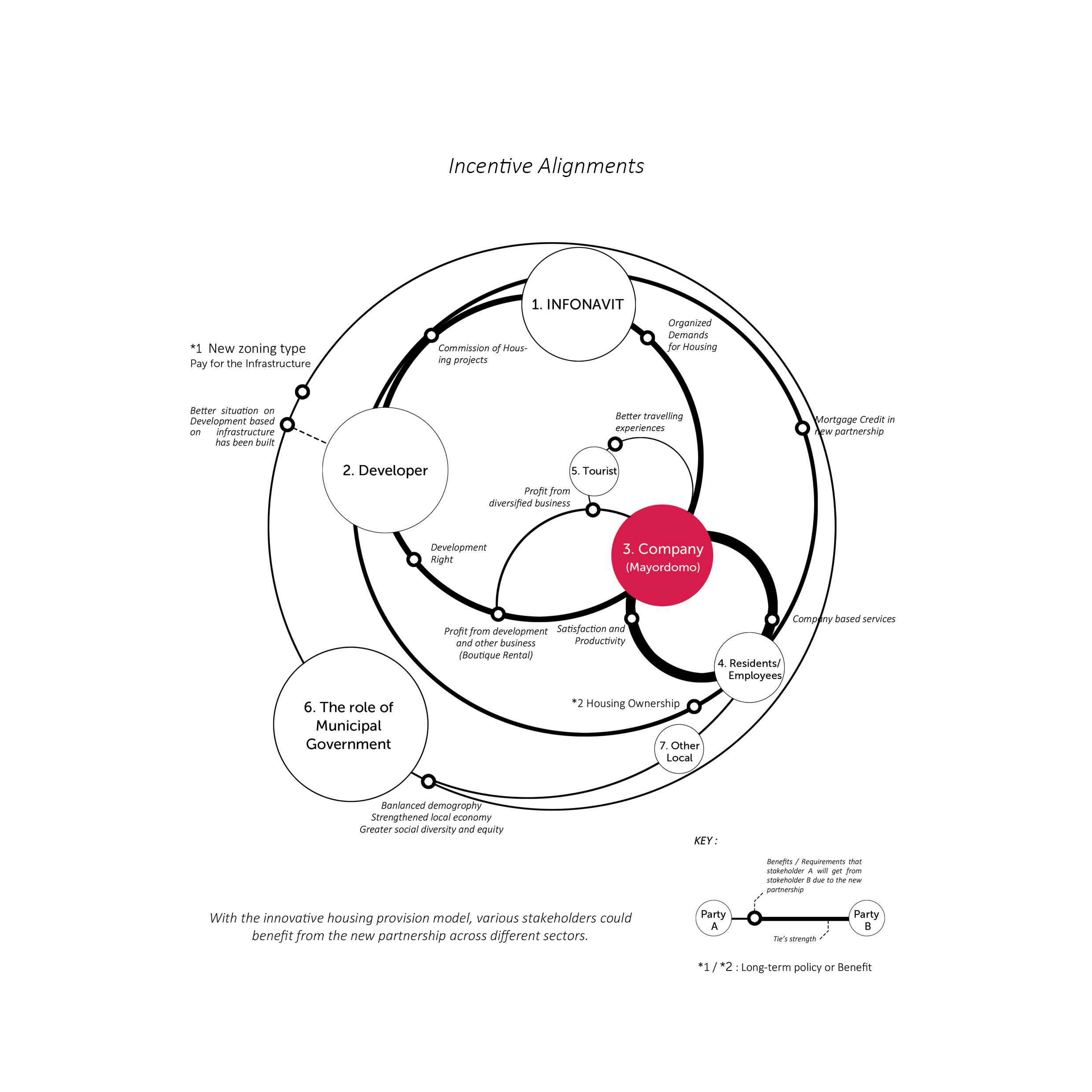 The critique by the owner of a local manufacturing company shows the inefficiency and inability embedded in the current housing development model of Mexico, in terms of addressing home buyers' specific local demands.
Applied all around the cities in Mexico, the housing provision model supposed to link the Developer, the INFONAVIT (the federal institute for worker's housing that act as a mortgage lender), and every individual housing buyer failed due to the lack of agency that can mediate the national scale (INFONAVIT's funding range) and the local community (housing is a territorial issue). This problem is getting worse in Oaxaca, another likely "living museum" with its tourist-to-local ratio of 3.82, where the government is seeking to densify the city while its' citizens are denied access to many services and infrastructure in the center.
In this process, the courtyards, which provides physical spaces, located inside of the companies, and profound tradition of manufactured industry that links living and working play a role as catalyst. By redefining the densification as socio-economic diversification instead of adding physical FAR, the acupuncture of housing addition will strategically infuse residential life into the city, preserving the life ambiance.