The project aims at understanding, interpreting, and designing a church in this modern age and in a country which is unfamiliar with Christianity.
---
STATUS

---
Studio Project
Blessed city Jerusalem, called 'vision of peace', which is constructed in heaven from living stones and, circled by angles, as a bride descends (to earth)"

--Urbs beata Jerusalem

"The Church is favored, the dwelling place of God on earth: a temple built of living stones, founded on the apostles with Jesus Christ its cornerstone."

--Prayer of the dedication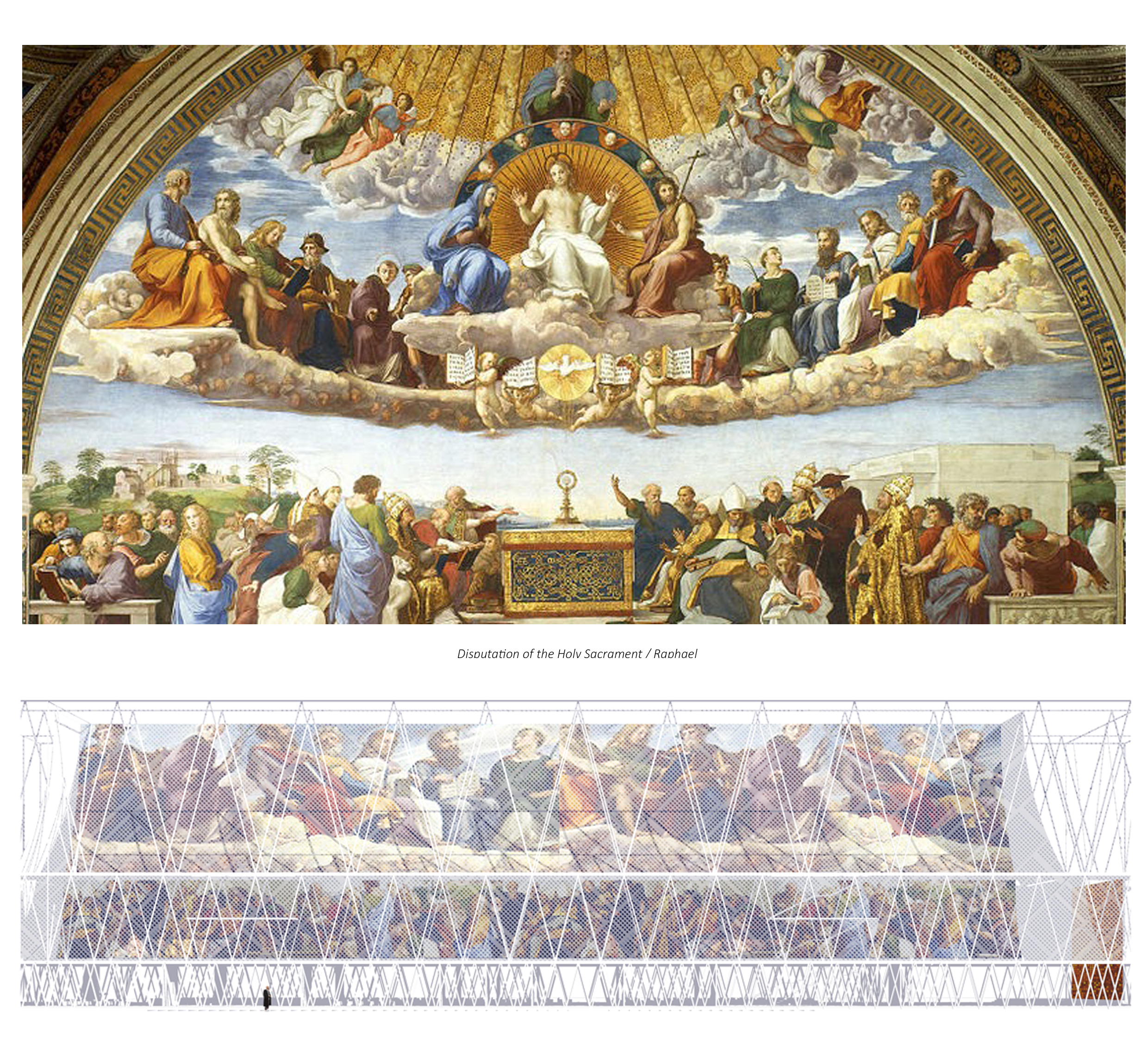 The Cathedral aims at helping the people to understand the heavenly kingdom through the fully union with the god. It's a revelation in which the image of the kingdom can be perceived partly and spiritually. The stones is a visual metaphor that expresses the idea of the unity of the church. In the church, everyone is putting together and can not be separated. In the design, the structure is designed base on the basic triangular module, which represents both the stone and the Trinity.
The creation of uncreated light -- There are three ways of introducing the light. Sunlight coming from the bottom, soft light filtering through the translucent shields, and the transcendental light pouring through the gap from the top. By the implementation of the curtain, the light global light will be gentle and soft, the shadow of the structure will be reduced, so the view of the masses won't be detracted. Meanwhile, the interior won't be too dark to read. At the end of the building, beam of light pouring from the gap following the streamers will illuminate the altar and the reredos behind it. Therefore the focal point of the space would be highlighted.